Product Description

Product Description 
Application 

1.For Stone Quarry,Block Squaring&Chamfering,Profiling Cutting

2.For Cutting Reinforce Concrete

Diameter Of Wire Saw

7.2mm, 8.0mm, 8.5mm,9.0mm,11.0mm,11.5mm

Technology  

Sintered,Electroplated,Vaccum Brazed

Coating Fix Injection

Plastic,Rubber,Spring,Rubber+Spring,Plastic+Spring

Beads/Meter

40/37/33/28/26pcs

Attention

l. Checking the saw regularly and adjust timely.

2.Checking the pearl abrade regularly,Avoid the eccentric wear
3. Checking the joint regularly and adjust timely.
4. The tension of ropes is 250-300kg(Φ4-5mm ropes)
5.  Water supply is around 15-25L/min

 Feature

1.Very less breakage ratio when using therefore increase the working lifetime.

2.Automatic production ensures stable quality performance.

3.Safe, high efficiency and environment protecting.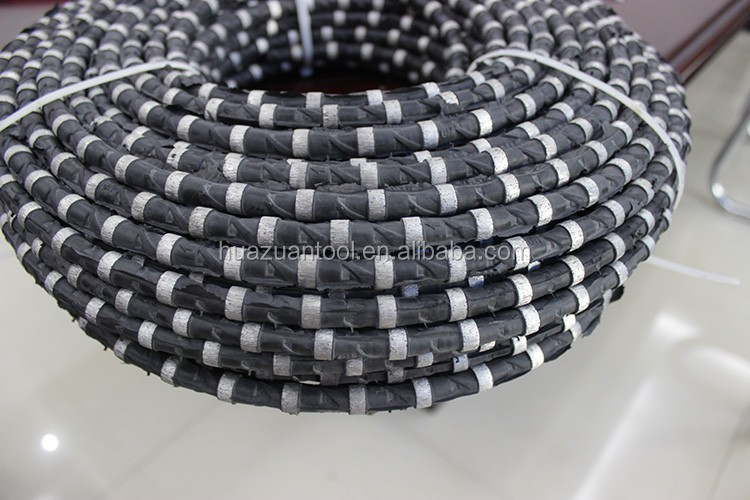 The future of natural stone from the quarry or from the block is the diamond wire!In the quarry work performance diamond wires, the granite with up to 25sqm / h away from the mountain. Values that were only imaginable in marble 20 years ago.Now working in the production plant Multi wires sawing with 80 and more ropes cutting 40sqm / h and also far beyond! The case of a kerf of 6.3mm. Superlatives, highlighting the stone in a new dimension of faster availability. HUAZUAN manufactures high quality diamond wires for Multi saws, block wire saws, contour saws and quarry saws. Our entire product range is for you as a download ready in Chapter Diamond Wires. The diamond wire consists of:a carrying wire out of steeldiamond beadsa rubber or plastic coating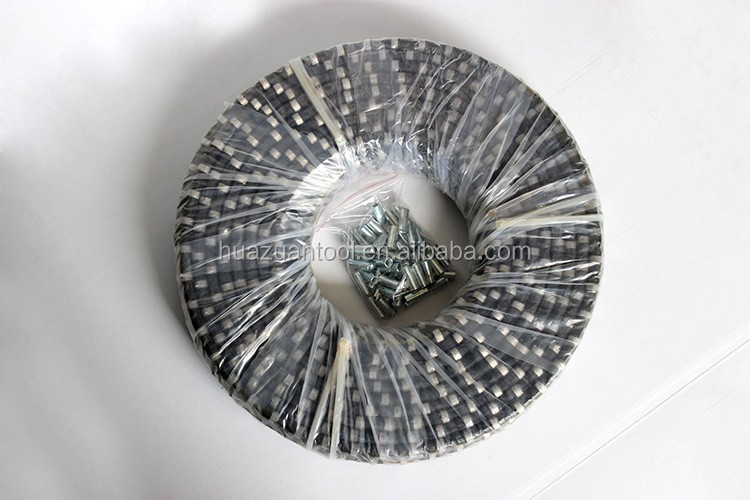 HUAZUAN Diamond Wire
The steel wire works as a carrier for the beads and the rubber or plastic coating. For this we only use special high load open twisted wires, whose engineered structure ensures a perfect wire rotation with appropriate pre- twisting. The beads equipped with a diamond mantle segment carry out the actual cutting work. The base of these beads is a cobalt alloy, which has already proved its performance on our segments for diamond circular saws. This base has been modified in order to achieve optimum free cutting and long life characteristics for the wire saw. Embedded into this metal alloy is a diamond quality, which was chosen specifically for the use on diamond wire due to its extreme fractural strength and high quality crystal structure. The rubber or plastic coating protects the carrier wire from corrosion and from the grinding effect of the material to be sawn. It is also responsible for the fixed sit of the diamond beads on the wire. The use of new developed plastics or elastomer and their subsequent treatment techniques guarantee the high resistance to aging, the necessary wear and abrasive resistance and the indispensible wire flexibility even under extreme conditions of application.Specifications 
| | | | | | |
| --- | --- | --- | --- | --- | --- |
| Diameter(mm) | Applications | Coating | Bead/m | Cutting Speed(m2/h) | Wire Life(m2/m) |
| Φ11.5/Φ10.5 | Reinforced concrete | rubber+spring | 40 | 0.5-5 | 0.5-8 |
| Φ11.5/Φ11.0 | Granite mine/quarry | rubber/rubber+spring | 40 | 2-12 | 7-22 |
| Φ11.5/Φ11.0/Φ10.5 | Marble mine/quarry | spring/spring+plastic | 28-40 | 4-20 | 15-50 |
| Φ11.0/10.5 | Granite & marble block | plastic/rubber | 37/40 | 6-30 | 7-50 |
| Φ8.8/Φ8.5 | Granite&marble profiling | plastic/rubber | 33/37/40 | 7-30 | 7-40 |
| Φ7.2/Φ8.5 | Granite slab | plastic | 37 | 0.5-1.6 | 6-15 |
Product Pictures1.
Diamond Wire Saw
For Quarry: We recommend rubber wire,it can protect the wire saw rope very well and increase the wire's strength.The rubber has good temperature resistance, and it can be used when water is not enough.
Strong flexibility can reduce the cut-in-one-side problem.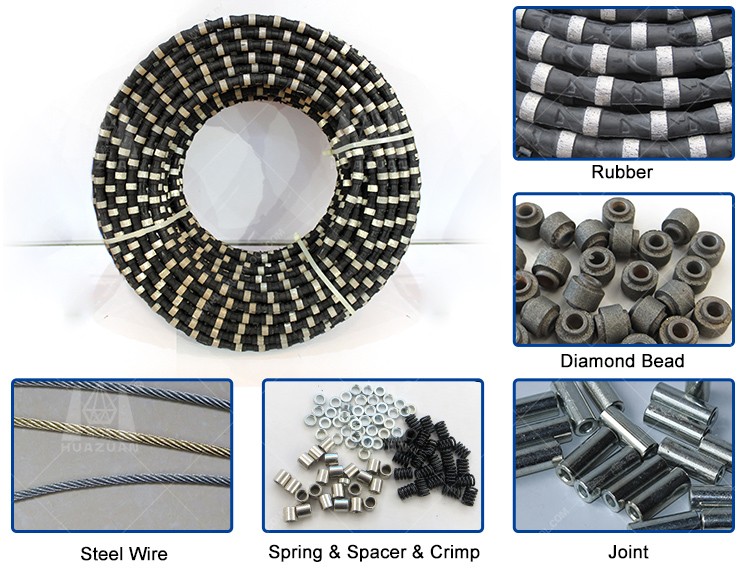 2.Diamond Wire Saw For Block Dressing:We recommend plastic wire,it can be used to dissect marble granite. It can cut accurately with small inter-space. It can cut the block with the thickness of 2.3M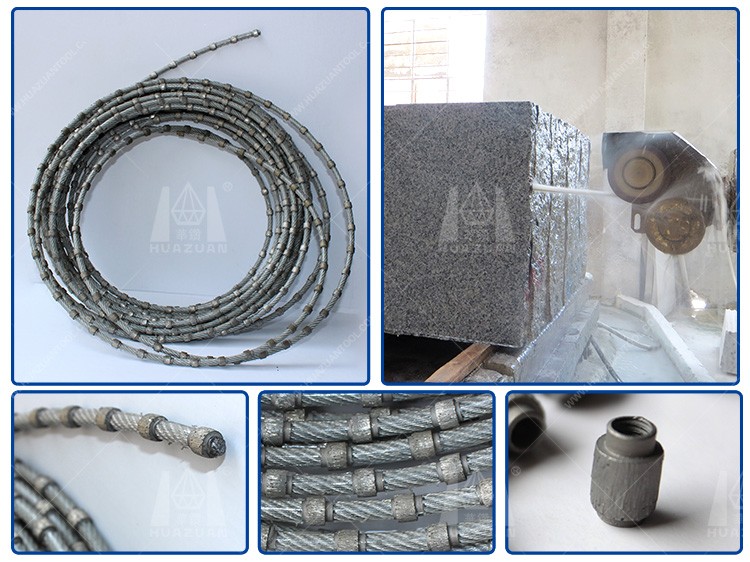 3.Diamond Wire Saw For Profiling :We recommend plastic wire for shaping operations provides a huge range of possibilities  It makes smooth surface, and accurate sizes with small inter-space. Columns and elements for the building industry can be produced in  much more economic way.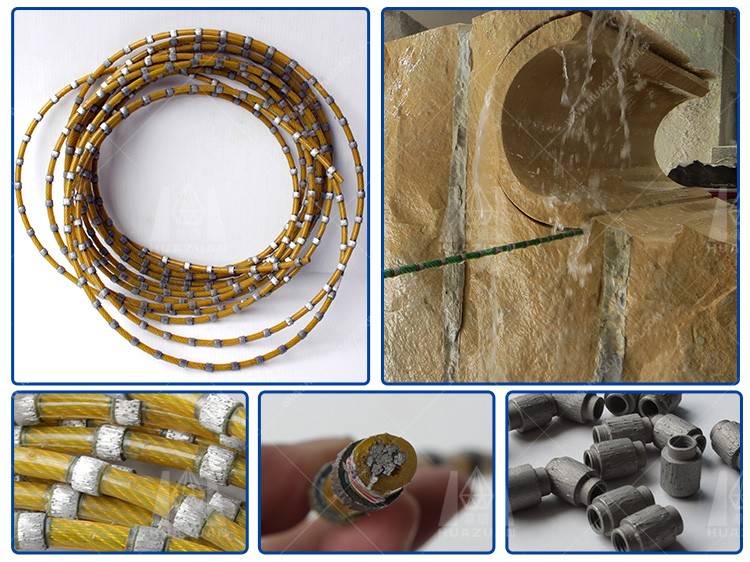 4.Diamond Wire Saw For Reinforce Concrete Cutting:We recommend 10.5/11.5mm Rubber and Spring wire. The wires are widely used in the reinforced concrete with more than 5% steel inside. Used in the building constructions, cutting for houses,bridges,cement pipes and under waster buildings.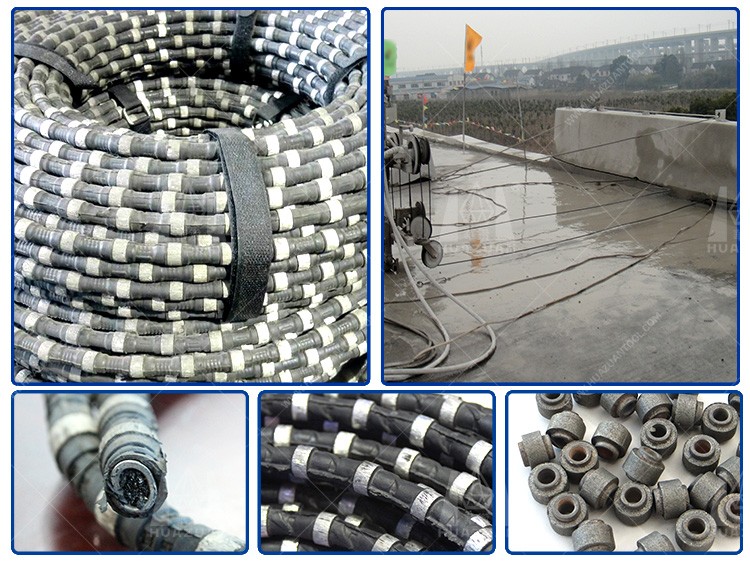 5.Diamond Multi-Wire Saw For Slab Cutting:Diamond multi-cutting wire saws are suitable for cutting the different kinds of large granite slabsRemark :modern gang saw can produce in a month 3000 to 4000 square meters of slabs of 2cm thicknessThe multi-wire can produce 5000 to 6000 square meters of slabs cut at any thickness between 1 to 5 cm.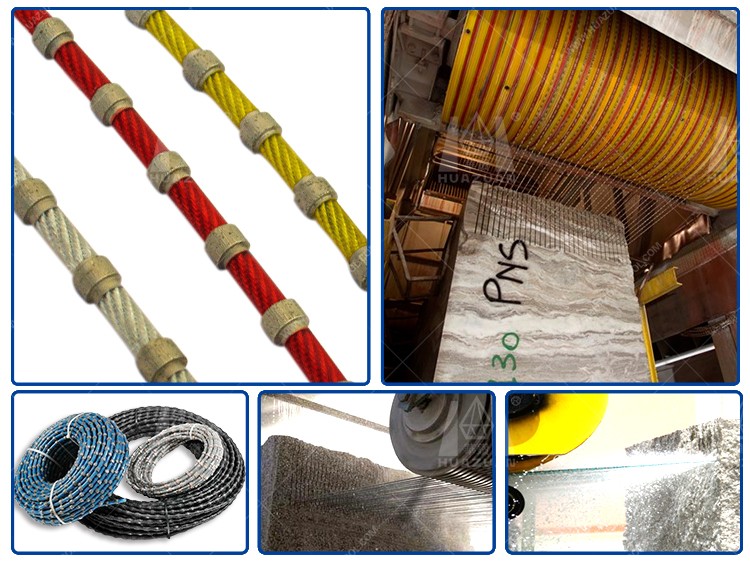 Product Process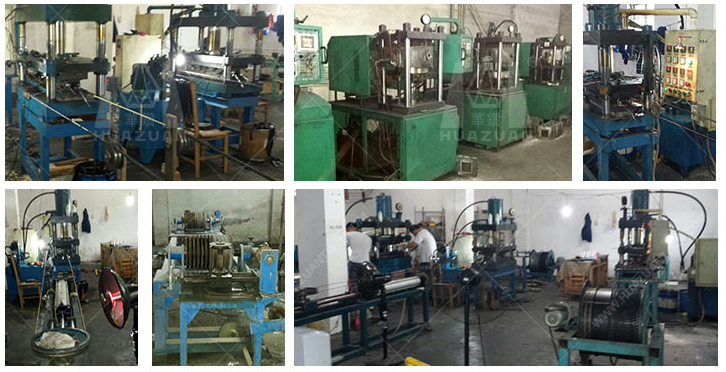 Packaging & Shipping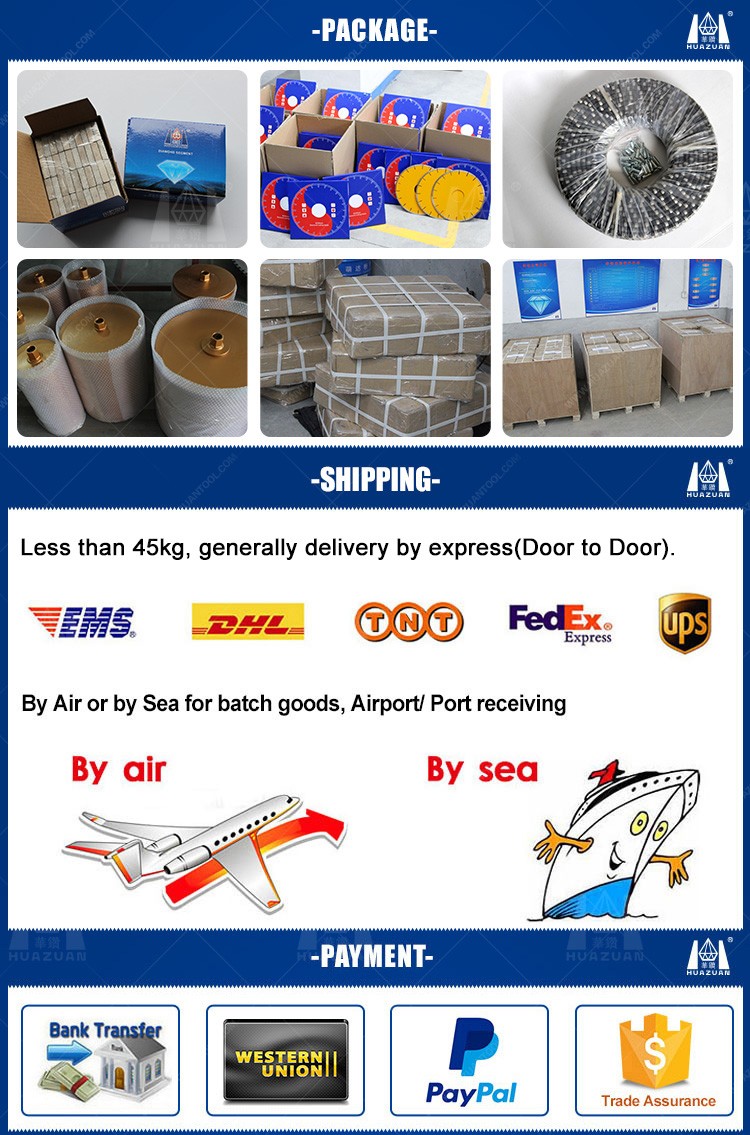 Company Information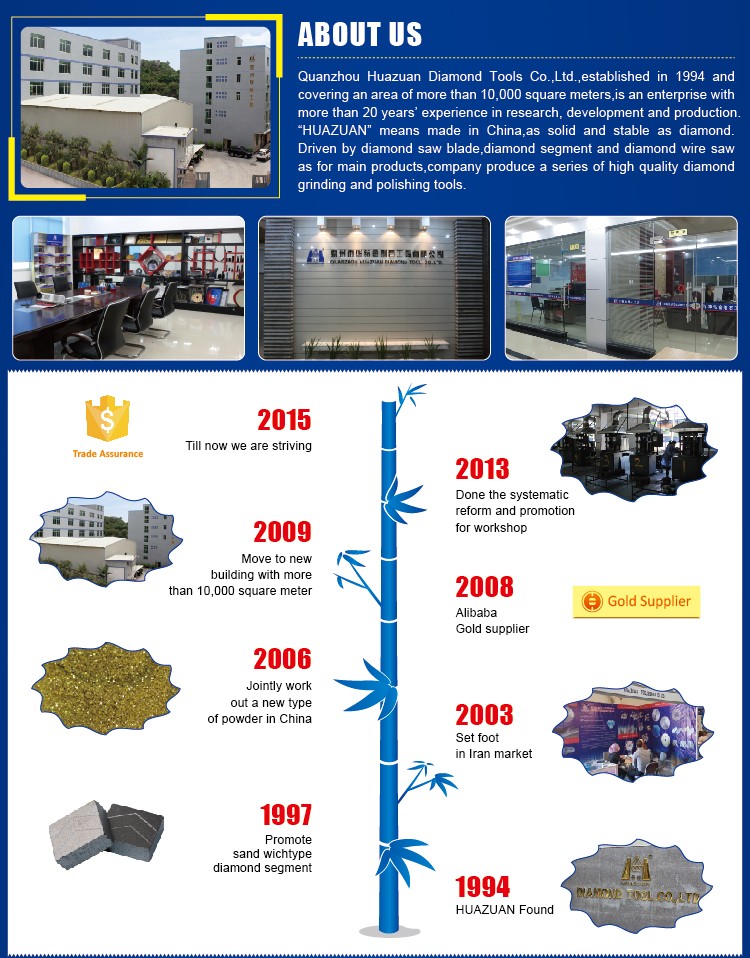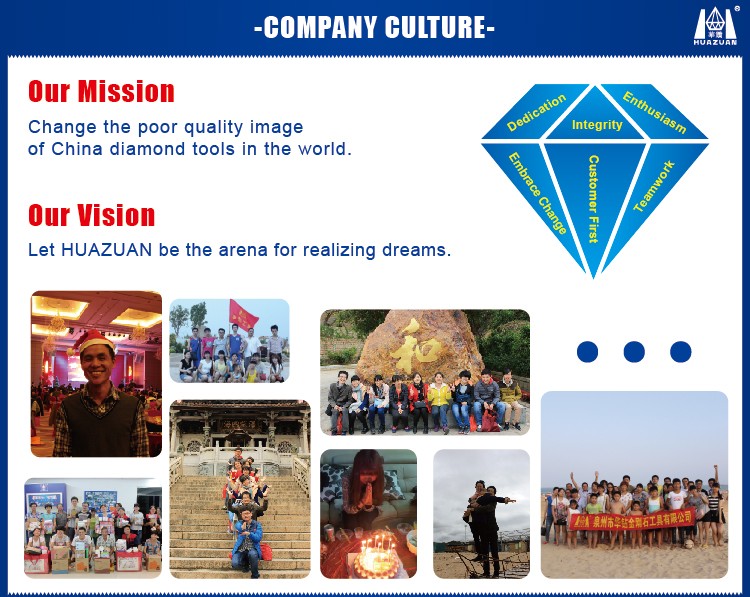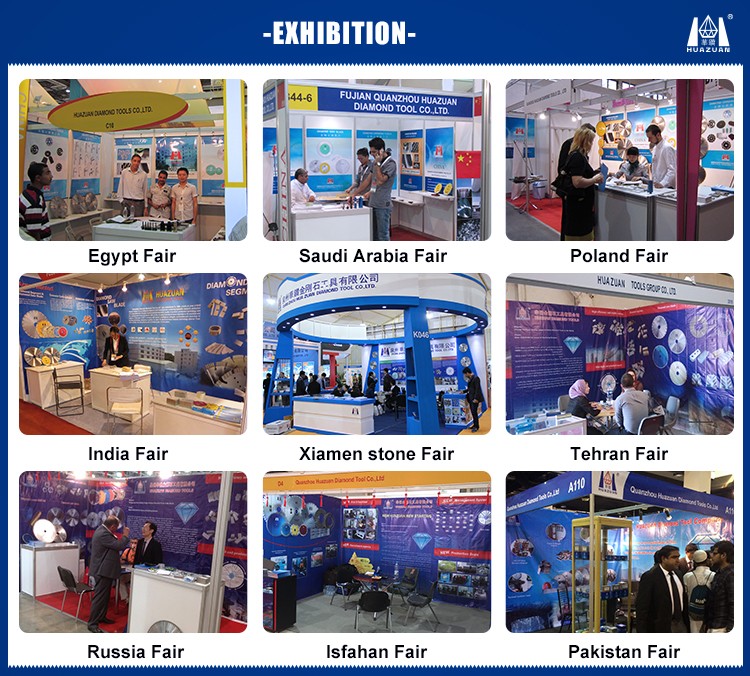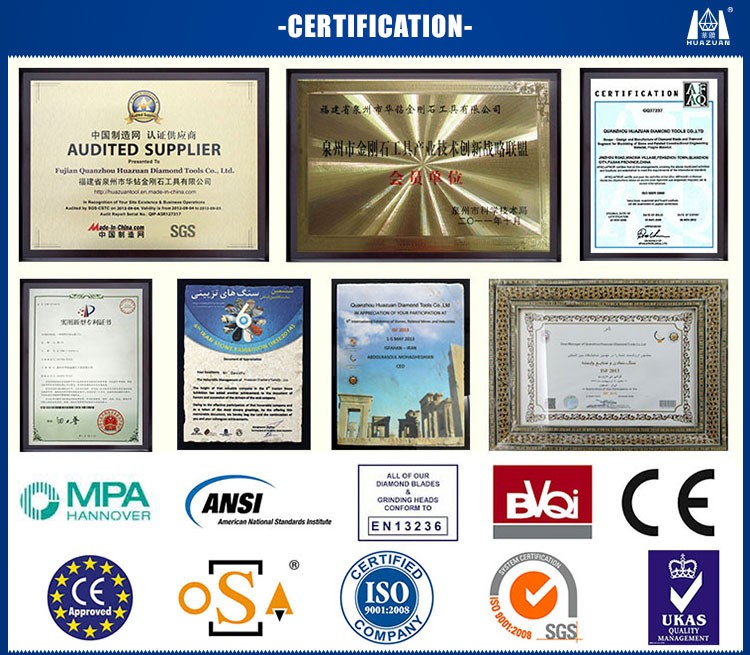 FAQ What is the maximum thickness of concrete granite stone etc you can use your wire saw cut?
Depending on the process, Diamond can saw various thicknesses, for example:
Wall saws will typically cut concrete or masonry up to a thickness of 24 inches. In the event that the wall to be cut can be accessed from both sides, a total thickness of 48 inches can be sawed.Slab saws will typically cut up to 24 inches deep through concrete, asphalt, or brick paving. When thickness exceeds these depths Diamond is equipped to create openings with wire saws.With a wire saw depth is or thickness is unlimited. Wire saws are capable of cutting through press bases, concrete foundations, reactor vessels, stainless steel, and more.Contact Us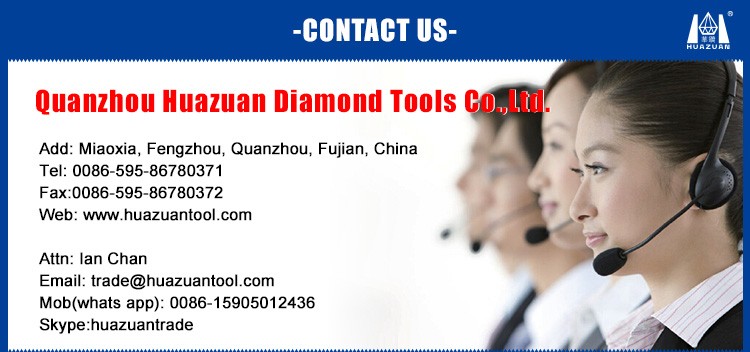 Contact us if you need more details on Diamond Rope Saw For Cutting Granite Rocks. We are ready to answer your questions on packaging, logistics, certification or any other aspects about
Diamond wire saw for Granite
、Diamond Rope Saw. If these products fail to match your need, please contact us and we would like to provide relevant information.
Product Categories : Diamond Wire Saw > Diamond wire saw for Granite